The 5-Minute Football Coach #23
Attacking a tight defence, Coaching apps, Back to school
Here are your highlights for this week:
Practice of the week
A session from Sean Dyche, via Elite Soccer Coaching, about playing in and around the penalty area. Good for building up confidence in possession, encouraging players to move the ball and create scoring opportunities against a tight defence.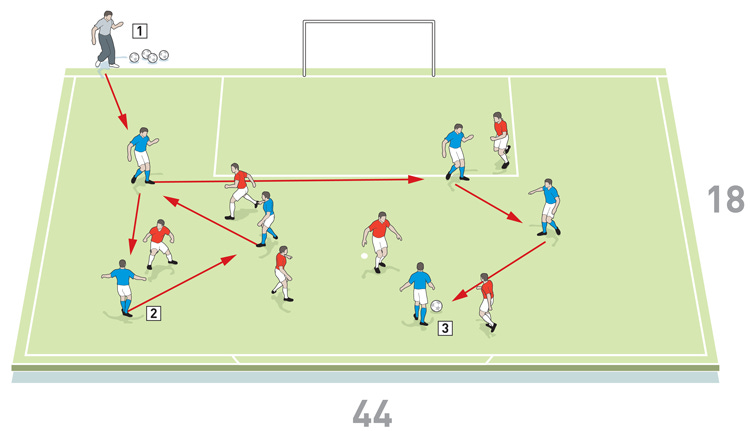 While the setup is for 11v11, it can easily be adapted to younger age groups: relax the 2-touch rule, have attacking overloads (eg 6v4) and adjust numbers to match match-day squads.
Topic of the week
We recently talked about the Laws of the Game app, so here is a pretty good list of apps which can be helpful for coaching and running a football team.
A couple of omissions though:
We recently started using Heja for our team communications, and it's great

RefSix is an interesting app for referees; I haven't tried it, but they're a local (to me) startup doing something interesting
Idea of the week
It's the start of the new school year, which is worth keeping in mind as it will have an impact on players, especially if they are just starting at a new school!
I hope you enjoyed this. Have a great week
Fabrice