The 5-Minute Football Coach #47
Finishing session, Guidance on headers, Coaching wisdom
Here are your highlights for this week:
⚽️ Practice of the week
A full session plan to improve finishing, including a fun warm-up and two set-ups. All courtesy of a Level-2 grassroots coach, via the English FA's Hive website (free registration required).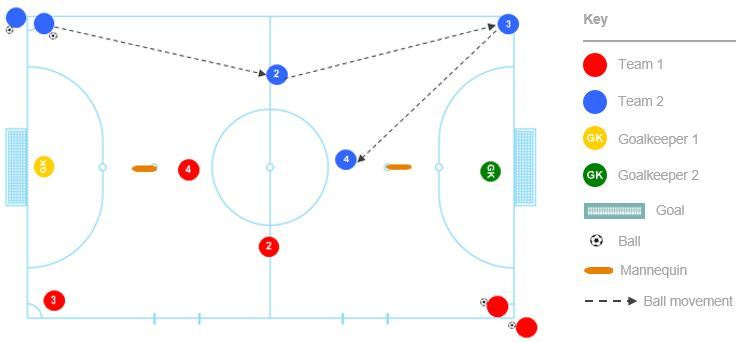 📖 Topic of the week
The Scottish and English FA have just announced new guidance on heading the ball. The key point: heading practice should not happen in younger age groups, up to Under-11. It can then be introduced gradually - and heading in matches is always allowed.
Sure, some coaches will bemoan a 'softy' approach, but realistically heading the ball is such a small part of the game at youth grassroots level, that this seems pretty sensible.
💡 Idea of the week
A few nice words of wisdom!
I hope you enjoyed this. Have a great week!
Fabrice
---
The 5-Minute Football Coach: every Tuesday, 3 coaching tips in 5 minutes, for free.