The 5-Minute Football Coach #52
1v1 decision game, Football at home, Giving feedback
Here are your 3 picks of the week. And a reminder to please fill in this 2-minute survey to help improve the newsletter! 🙏
⚽️ Practice of the week
A simple game to work on decision-making in 1v1 situations - and a chance to highlight the importance of the first touch.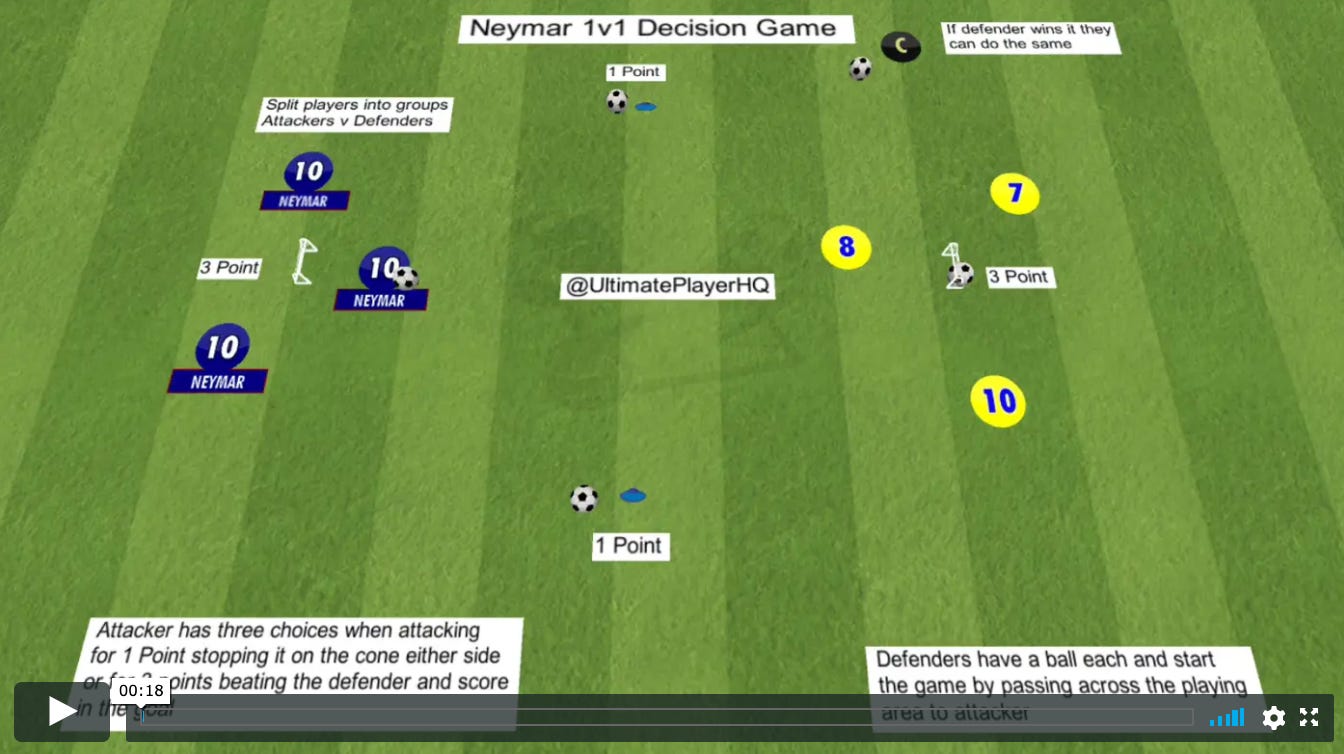 📖 Topic of the week
Following on from SuperKicks last week, here are more ideas to keep yourself and your team busy at home:
Enough to keep entertained for a while!
💡 Idea of the week
Isn't it nice when science confirms what we knew from intuition or experience… A recent study from the Barca innovation hub explained the qualities of good player feedback: concise, focused, prepared, visual. Spot on!

I hope you enjoyed this. Have a good week and stay safe!
Fabrice
---
The 5-Minute Football Coach: every Tuesday, 3 coaching tips in 5 minutes, for free.