The 5-Minute Football Coach #55
Under/overload drill, 6 ways to break lines, The 4 Bs of being in possession
Here are your 3 picks for this week:
⚽️ Practice of the week
First a nice progression from a classic game. Start with 2 small-size matches of stopping the ball on the line, then the 'scorers' get to move to the other pitch. Good to practice under- and over-loads.
🔄 Tactic of the week
Second, a video detailing how strikers can get involved in the build-up, by targeting 6 key areas on the pitch. Our team is just moving to 11-a-side, with 2 strikers, so this could be very useful!
💡 Idea of the week
Third, James Thorne (from the Pro Football Academy) on the 4Bs of being in possession: ball speed, back foot, body shape, breaking lines. A simple mnemonic that we could focus a whole session on.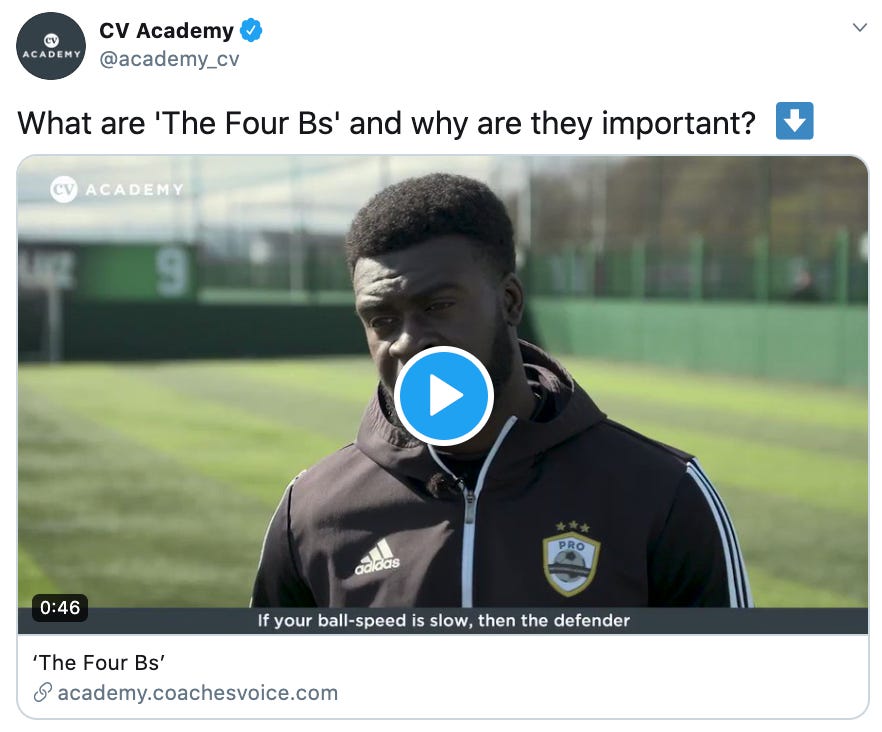 I hope you enjoyed this. Have a good week and stay safe!
Fabrice
---
The 5-Minute Football Coach: every Tuesday, 3 coaching tips in 5 minutes, for free.