The 5-Minute Football Coach #61
Building from the back, David Silva passing patterns, Transition to attack
Hi there,
I hope you are all well - here are this week's 3 coaching tips:
⚽️ Practice of the week
A 7v4 setup to work on building from the back, and finding a way around or through the opposition:
🎬 Video of the week
To mark the end of David Silva's amazing stay in the Premier League, this nice video explains how he used 1-2s on the edge of the box with great effect. And how to practice that in training!
📖 Topic of the week
Cute little infographic from the Coaching Manual on transitioning to attack, worth sharing with your team?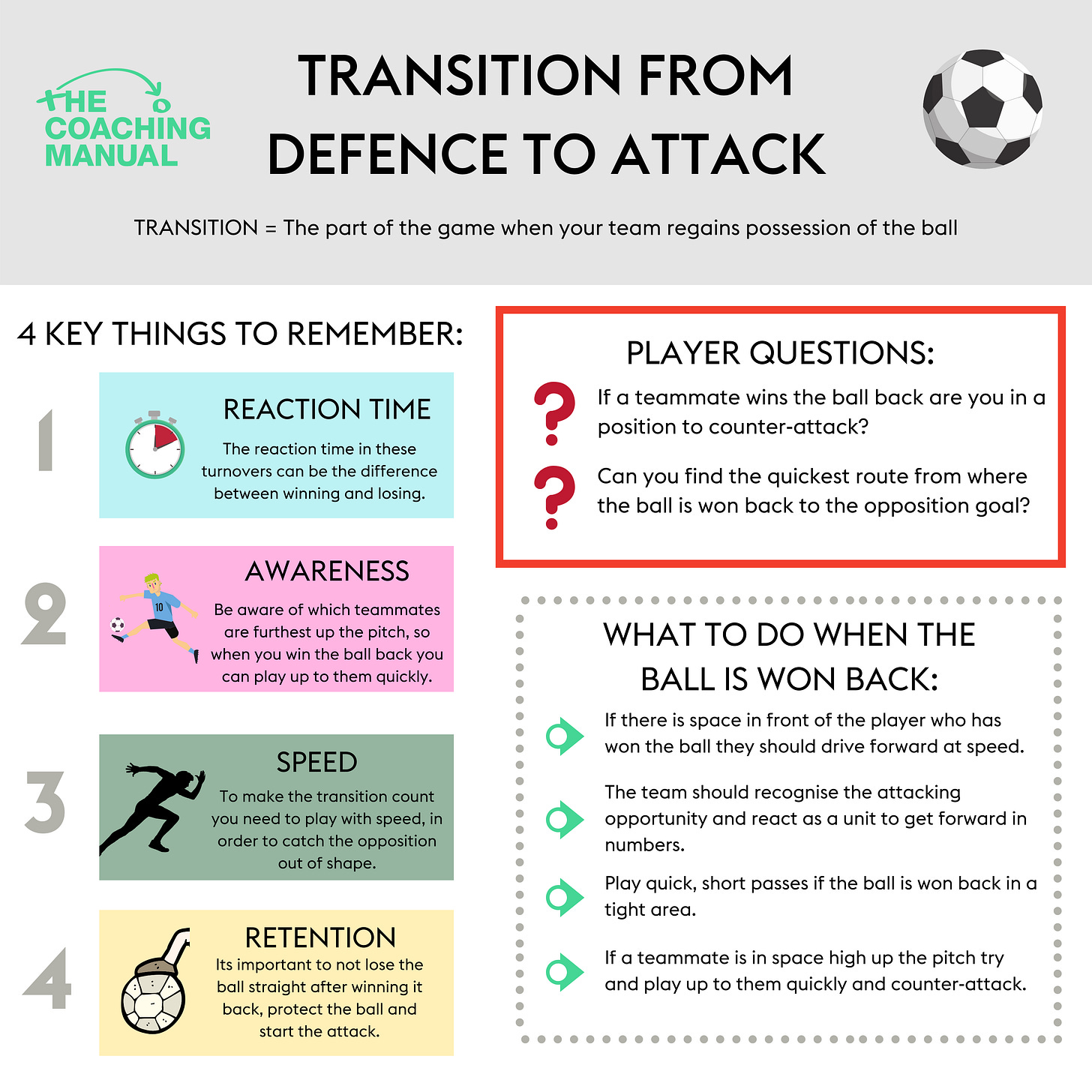 Have a great week
Fabrice
---
The 5-Minute Football Coach: every Tuesday, 3 coaching tips in 5 minutes, for free.