The 5-Minute Football Coach #63
1v1 session plan, GK closing down, Dan Abrahams on "presence"
Hi there,
I hope you are all well! Here are this week's 3 coaching tips:
⚽️ Practice of the week
"People think it's a game of 11v11. It's not. It's a game of 1v1. Win your individual battles" 

- Don Hutchinson
The Mastermind recently shared a session plan dedicated to attacking and defending 1v1 (and 2v2) situations. Nice stuff!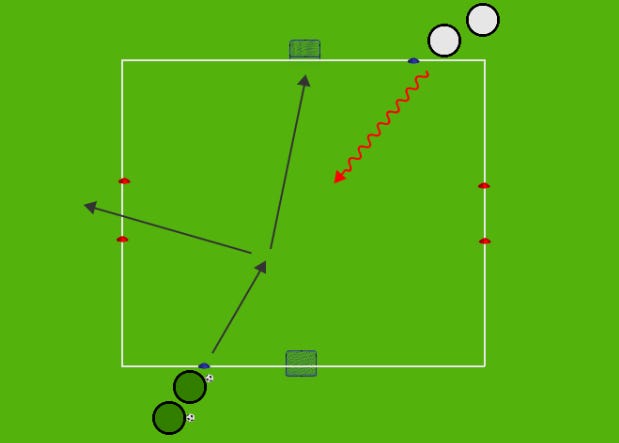 🎬 Video of the week
Next is Andy Quy, the Brentford goalkeeper coach, on when to close down an opposite striker: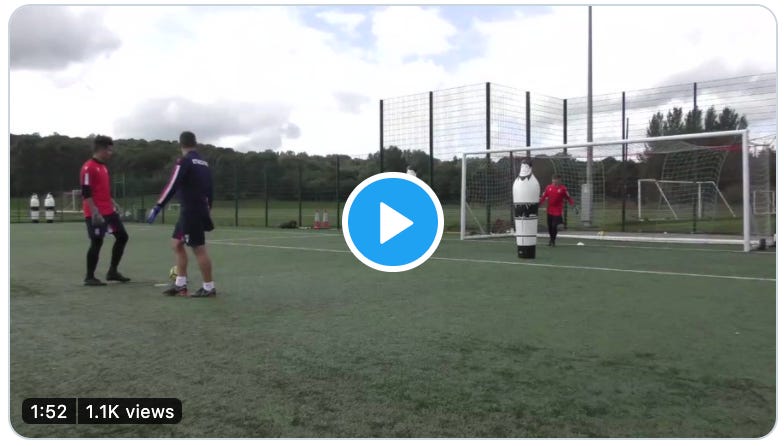 📖 Topic of the week
Finally, Dan Abrahams on a goalkeeper's "presence". Can we coach our players (not just goalkeepers) to show confidence, assertiveness and strength via their body language and talk? Short extract below, and the full podcast can be found here.
Have a great week
Fabrice
---
The 5-Minute Football Coach: every Tuesday, 3 coaching tips in 5 minutes, for free.