The 5-Minute Football Coach #64
Forward play SSG, Attention in training, Insightful questions
Hi there,
I hope you are all well! Here are this week's 3 coaching tips:
⚽️ Practice of the week
A small-sided game to encourage forward passing and movement, including give-n-go's:
📖 Topic of the week
The excitement of the new football season is upon us: new teams, new managers, young players taking part in their first training session.
And especially in younger age groups, players' attention at training can be a challenge. Plan It Coach has some good advice on how to handle this.
Definitely worth keeping your expectations in check, and staying positive!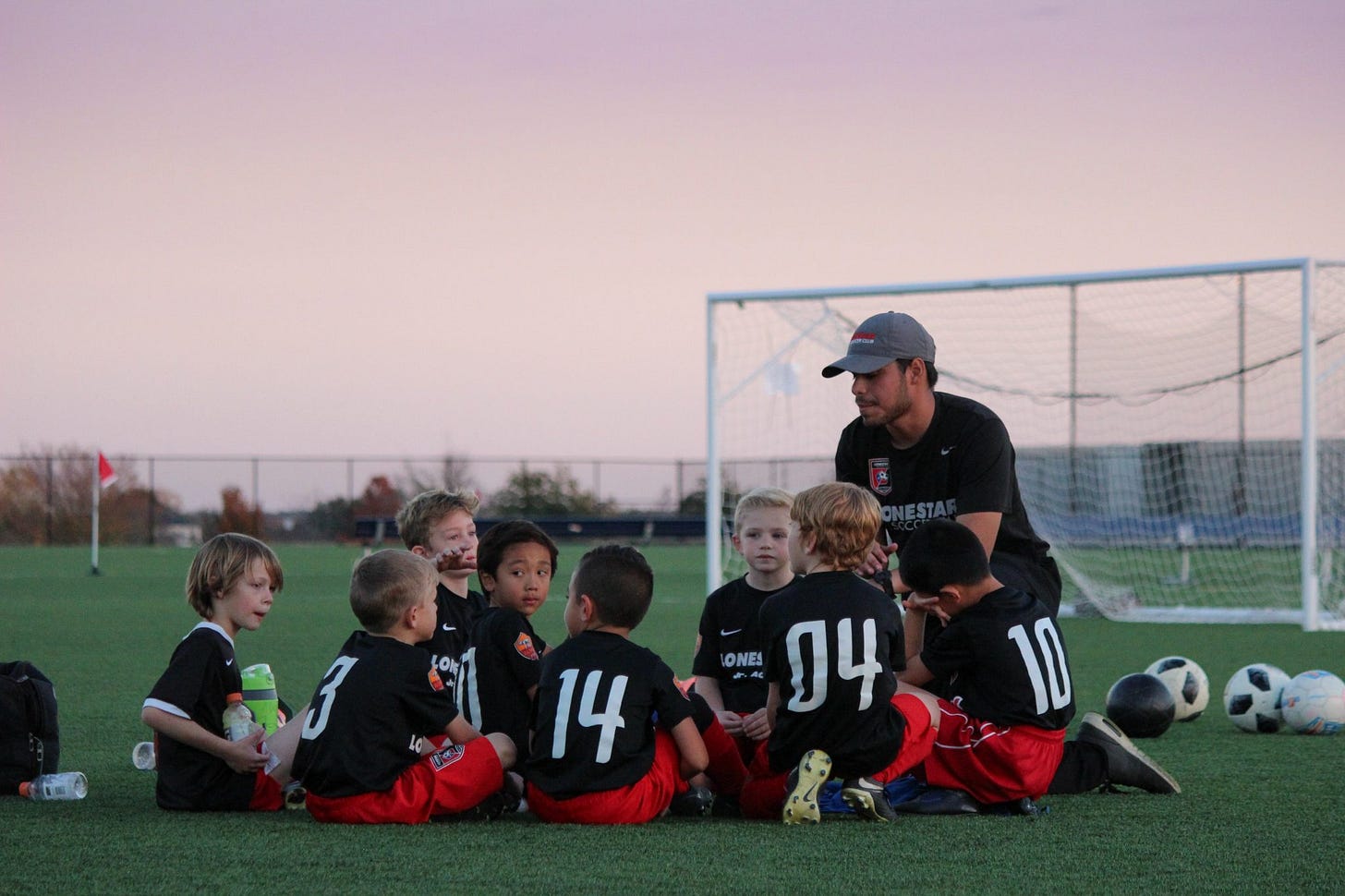 💡 Idea of the week
Finally, a few simple questions to ask your players, to better tailor your coaching, and for self-reflection.
Have a great week
Fabrice
---
The 5-Minute Football Coach: every Tuesday, 3 coaching tips in 5 minutes, for free.