The 5-Minute Football Coach #65
Unopposed passing drill, The basics of transitions, Losing your marker
Hi there,
I hope you're all well!
Here are this week's 3 coaching tips:
⚽️ Practice of the week
An interesting unopposed passing drill to work on scanning, awareness, passing forward. 5 players in each team, 3 in the middle and 2 at either ends, with the last passer switching position.
📖 Topic of the week
We wanted to work on transitions with our team over the next month, so it was great timing for the MasterMind website to cover the basics of transitioning to attack and to defence. Lots of coaching points to cover!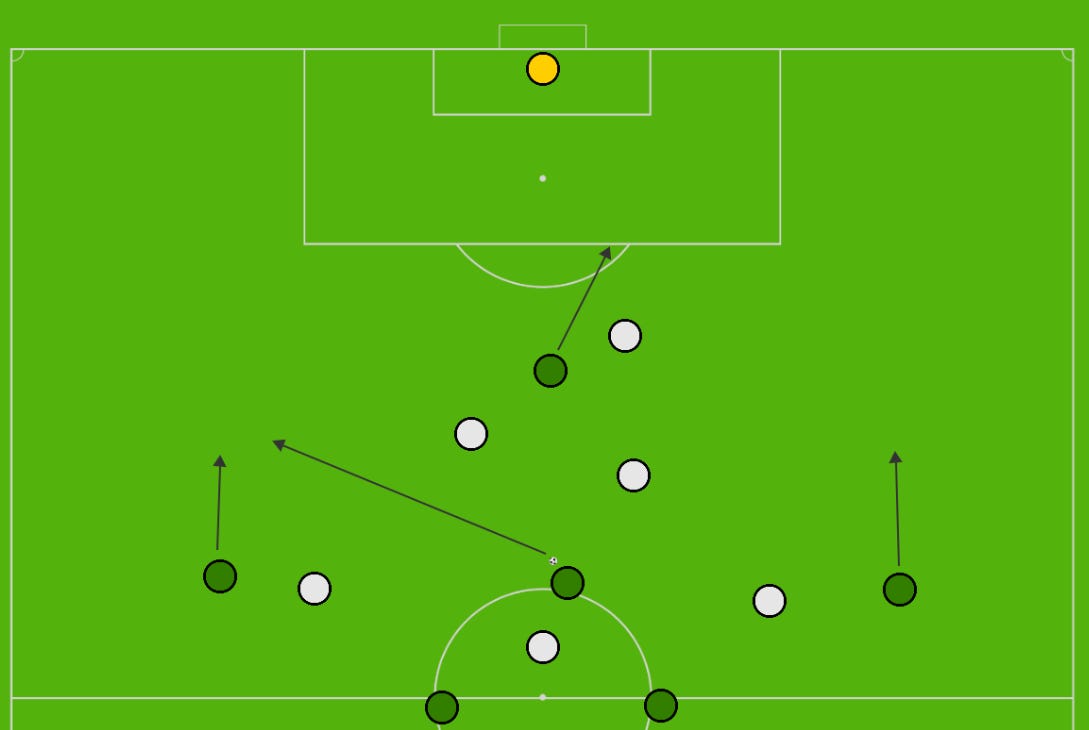 🎬 Video of the week
Lastly, a nice short video of 5 ways a striker can lose their marker:
Have a great week
Fabrice
---
The 5-Minute Football Coach: every Tuesday, 3 coaching tips in 5 minutes, for free.