The 5-Minute Football Coach #67
Possession practice, Back 3 as a unit, Listening to opinions
Hi there,
I hope you're all well. Here are this week's 3 coaching tips:
⚽️ Practice of the week
Another good practice from The Coaching Manual, this time focused on possession, unopposed and with progressions:
📖 Topic of the week
Press, cover and balance: a good explanation of how a back 3 should work as a unit. Handy whether your team plays 3-4-1 in 9v9 or 3-5-2 in 11v11.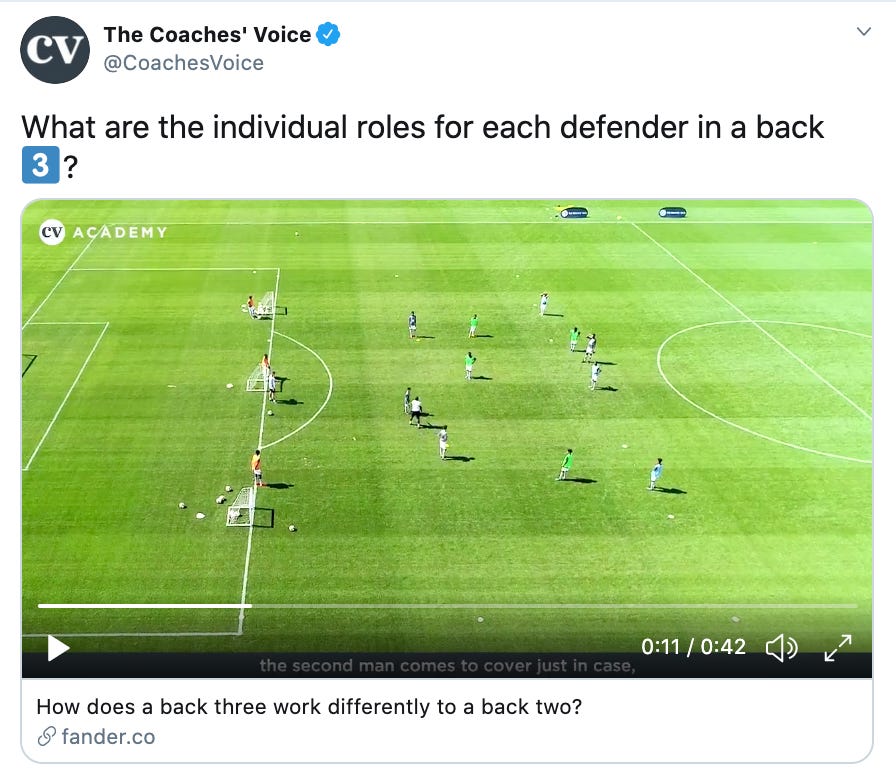 💡 Idea of the week
Mourinho on what he considers his best quality: not to get influenced by opinions. Which doesn't preclude learning from experience and facts - but opinions are just too cheap and plentiful.
Have a great week!
Fabrice
---
The 5-Minute Football Coach: every Tuesday, 3 coaching tips in 5 minutes, for free.