The 5-Minute Football Coach #68
Combine and finish, When to press, Yes moments
Hi there,
I hope you are all well!
Here are this week's 3 coaching tips:
⚽️ Practice of the week
A nice setup to work on combination and winning 1-on-1s against recovering defenders.
📖 Topic of the week
From the English FA's YouTube channel, a good bit of coaching for younger players: how to spot a trigger to press, or not to press, by looking at your striker's movement.
Note this is part 3 of a whole session, see also part one and part two.
💡 Idea of the week
Brilliant tip on motivating your players: get them to enjoy their Yes! moments.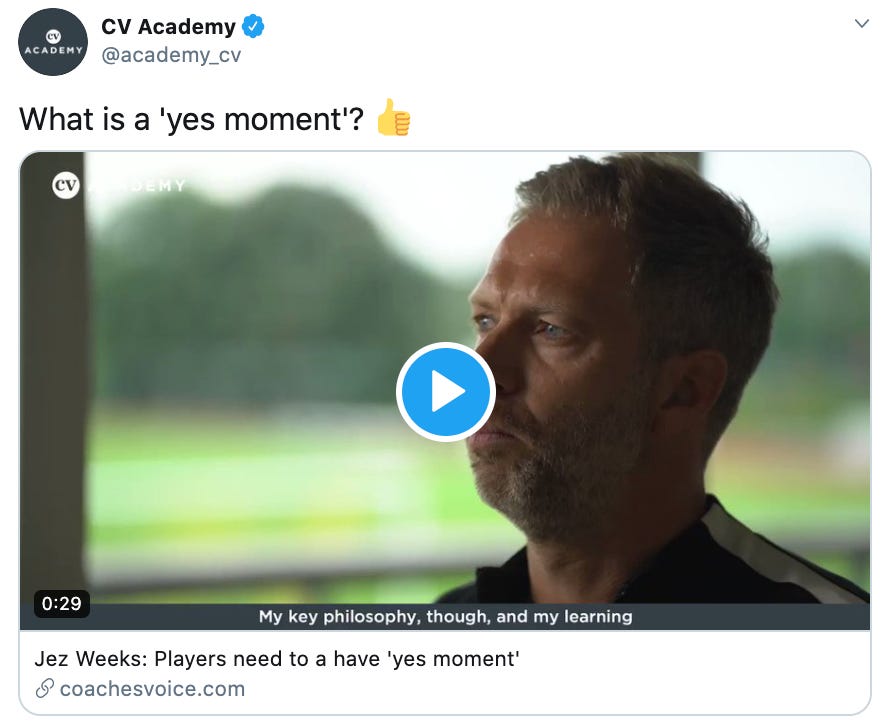 Have a great week!
Fabrice
---
The 5-Minute Football Coach: every Tuesday, 3 coaching tips in 5 minutes, for free.