The 5-Minute Football Coach #70
Intercepting passes, Black History Month, Common coaching mistakes
Hi there,
Here are this week's 3 tips:
⚽️ Practice of the week
A simple setup to work on through passes, and how to intercept them:
📖 Topic of the week
October is Black History Month in the UK, and the English FA is hosting a series of free webinars: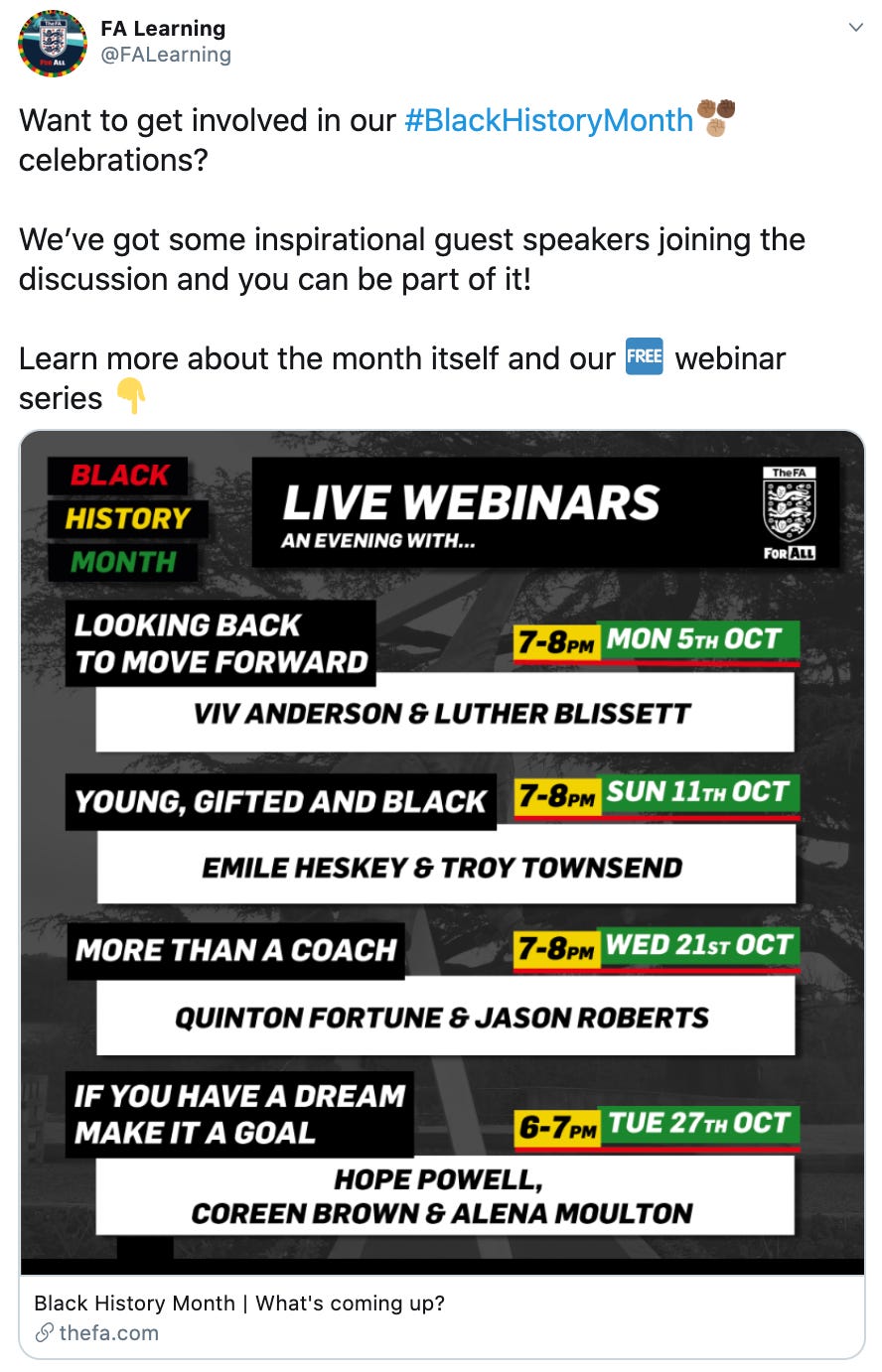 Also, Butch Fazal highlighting the need to tackle inequalities throughout the year:
💡 Idea(s) of the week
From the Mastermind website, a list of 5 common mistakes that coaches make. One of which I remember doing even recently - the others are good reminders too.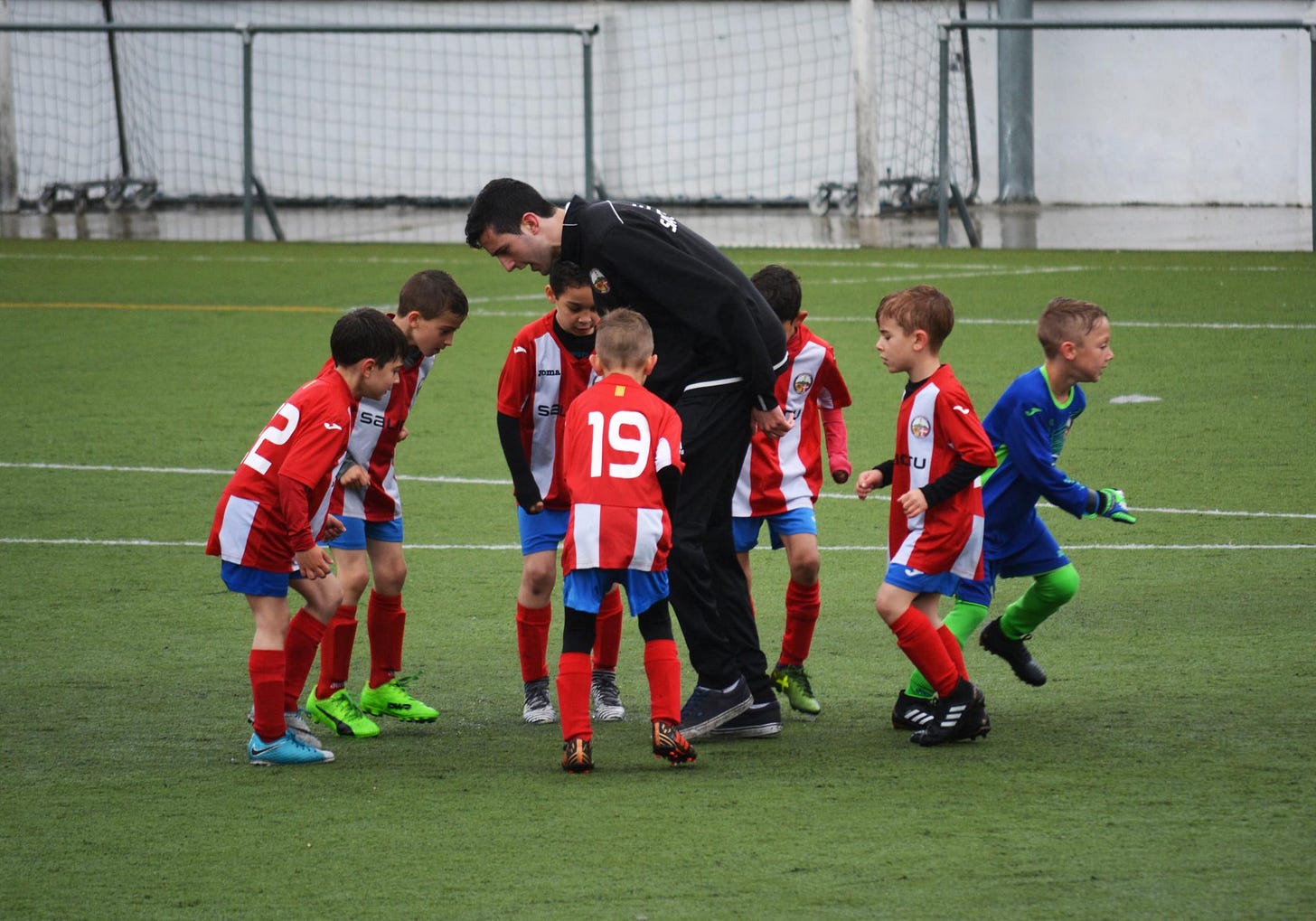 Have a great week!
Fabrice
---
The 5-Minute Football Coach: every Tuesday, 3 coaching tips in 5 minutes, for free.